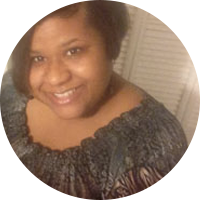 Bernita
I am Bernita Jefferson, born in Little Rock, raised in the small community of Woodson, AR. At an early age I was introduced to Religion and have always had questions concerning the cause. I have been a "member" of many different sects of Faith, but one that remains strong in me is the one that surpasses all levels of understanding and that is Spiritual consciousness. 
The Center of Ministry to me is the Power that unlocks every door no matter how heavy, moves any mountain no matter how large, and parts any body of water no matter how deep. The Center of any thing is the heart of it and there is no difference when it comes to ministry. What comes from the heart reaches the heart. I have three children that through raising them have also caused an awareness awaking in me that cannot be put to sleep and that is the awareness of life itself. We were taught that in God we have life and through him we live life and without Him we simply die. I am who GOD says I am.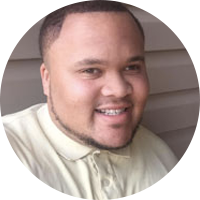 Patrick
Patrick Washington born May 21,1991 is a native of Little Rock, AR and oldest son of COM Founder, LeJuan Washington. As a student at Central Baptist College in Conway, Arkansas pursuing a bachelor's degree, he currently specializes in live event promotions and audio engineering. As a Musician, Patrick has joined some of your favorite gospel and R&B artist onstage as an accompanying keyboardist such as, Marvin Winans, Lalah Hathaway, and Judith McAllister to name a few. Patrick is currently working with many musical projects around the South-Eastern region of the United States, educating himself in the field of visual media as well as using the knowledge he has gained to give back to the younger generation to help propel them forward in their careers.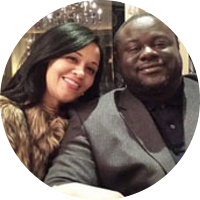 Leotis and Tina
Tina is a graduate of the University of Arkansas at Little Rock. Tina and Leotis make their home in Bryant, AR and have three children (Cameron, Leotis and Kennedy). Leotis and Tina's hobbies include spending time with family and friends, traveling, eating good food, attending sporting events, boating, & loving life.  Answering the call that God placed on their lives, Tina and Leotis moved their family to the Center of Ministry to serve God and the community. Leotis and Tina Harris joined the Center of Ministry's Board of Directors in 2015. As the Human Resources Director, Tina manages/directs the ministry's personnel and other resources to assist in carrying out the vision of COM. Leotis serves as the Operations Director, overseeing all aspects of the Ministry.